Whenever I go to visit friends now, at some point they generally expect me to suggest that we hit up one of the nearest escape rooms. That was no different on my latest visit to Lincoln to see Annika and Ralph.
There are a few options in the city, but a quick search on the Escape Enthusiasts group on Facebook suggested the best option was Tension Twisted Realities, who had a number of different rooms available not far from the centre.
NOTE: This visit took place pre-coronavirus lockdown. Please don't go to any escape rooms while the lockdown is in place! Many escape rooms are posting puzzles and online experiences on their Facebook pages (for example, here's Tension's), and you can also support your favourite escape rooms by purchasing gift vouchers to make sure they can reopen after the Covid-19 situation resolves.
Tension Twisted Realities
Unfortunately there were no rooms left on the day we looked – clearly it's a popular company – but luckily had space in their Magna Carta room the next lunchtime!
The adventure started much earlier than normal for escape rooms. About an hour before the our booking we received a text containing our first puzzle. This would give us a six digit code that we could use to access the room. After a bit of debate over when the Magna Carta was signed (which Ralph managed to amazingly be only a couple of days off!), we headed to Twisted.
We were running a little late to the room, but still found time to be impressed by the exterior of the building, which seemed to be a converted church painted black!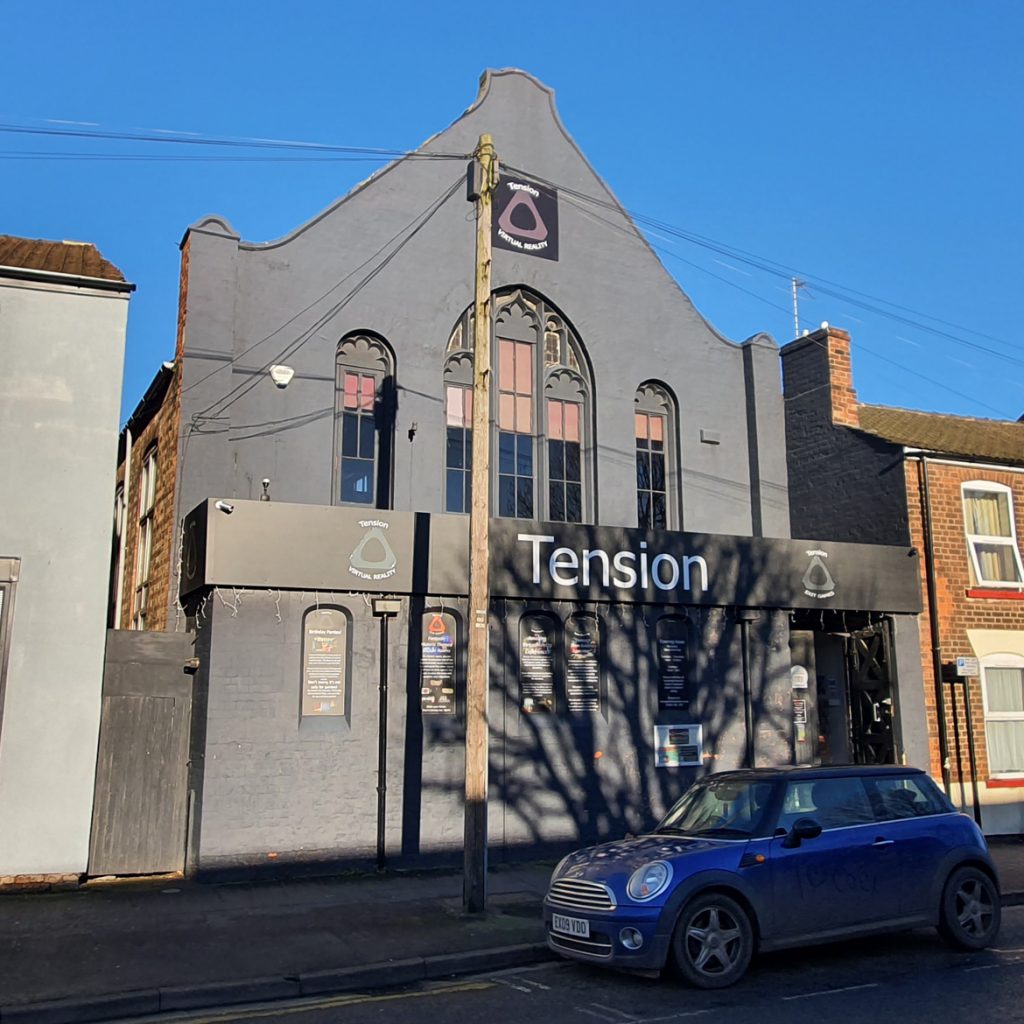 Inside we found two different doors. One was signposted to their VR space, which unfortunately we didn't have a chance to try out, and the other was their escape rooms. We gained access by using the aforementioned code and made it inside.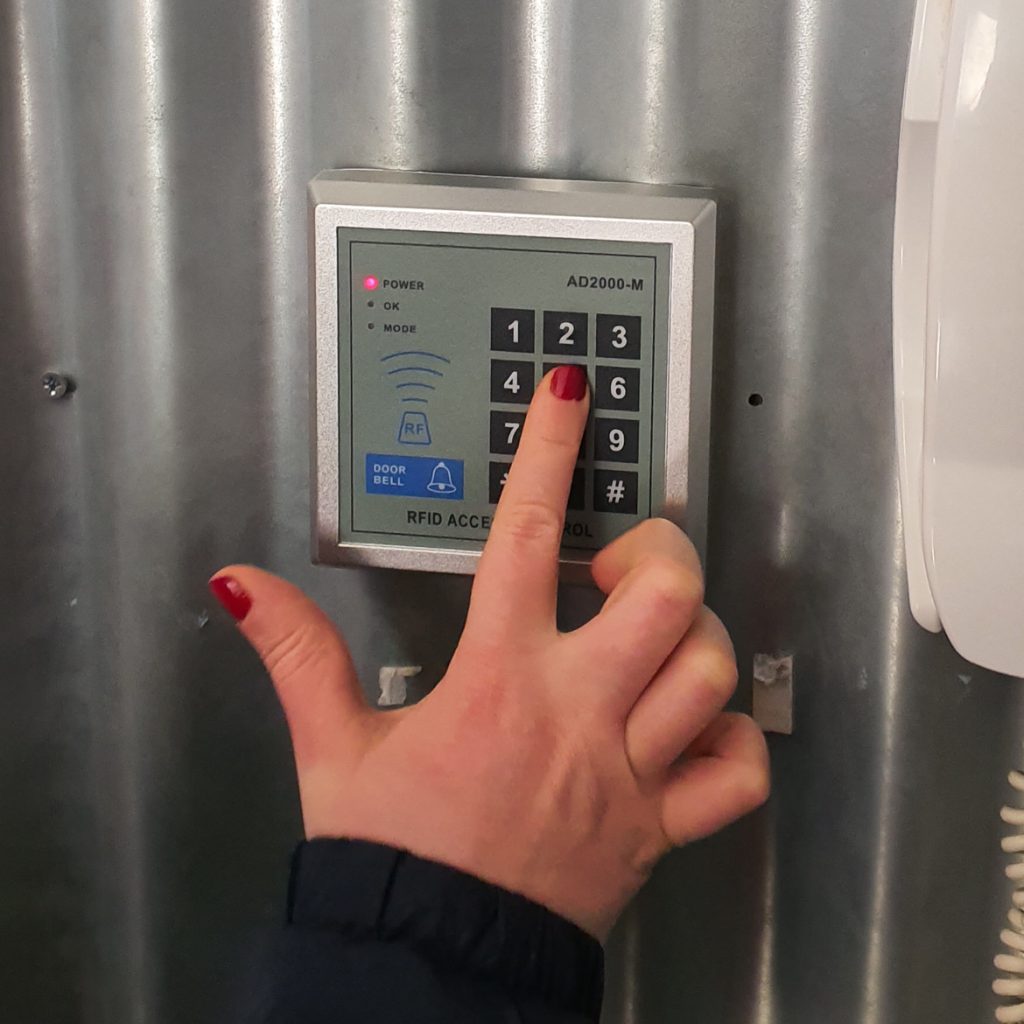 Stewart, our GM, was there to greet us warmly. Upon finding out we were fair veterans at escape rooms by this point, he did warn us that Magna Carta was probably their easiest room. We took a glance at the leaderboard and saw that the record for the year so far was about 48 minutes. We could beat that, surely!
Magna Carta
The Lincoln Cathedral's Magna Carta is one of only four remaining original examples, sealed by the authority of King John in 1215. It was being held at the Castle…. until recently when it was stolen!
We have received a threat from Blofielt, that will undermine democracies worldwide, as he plans to destroy the Magna Carta. Obviously, we don't want this to happen, it is worth over 21 Million Pounds after all!
Your mission is to locate this document, find the attached bomb and you must safely disarm it so our historical team can recover the document.
Theming
A few objects stood out to us immediately: a chess board on a table, shelves full of paperbacks; a fireplace in the corner.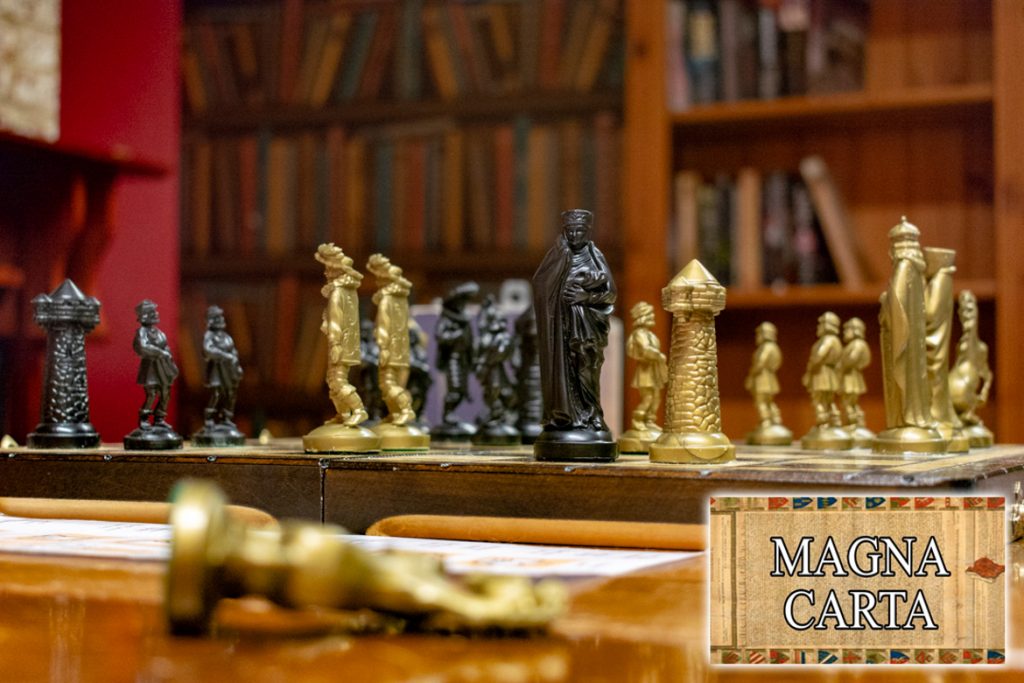 The well-worn books and old furniture gave the room an aged feel – not in terms of quality, but because that's the setting. The room didn't actually smell musty, but in my memory it does!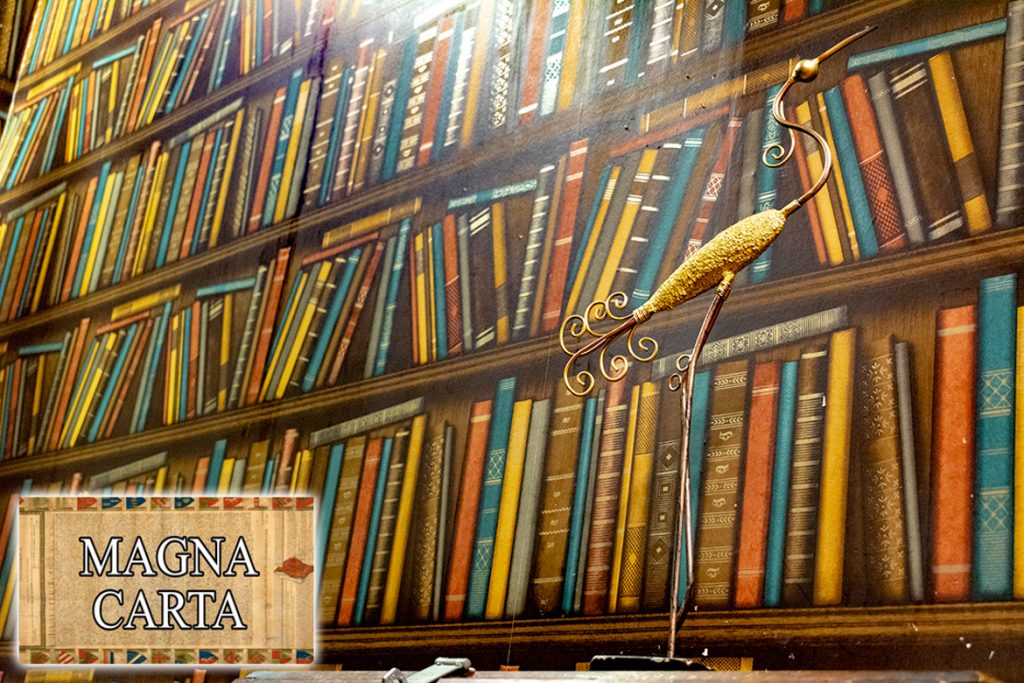 Initially it's not the most visually impressive room, although there are later elements that come to light that are more dramatic. I won't spoiler them for you though!
Puzzles
A few puzzles in particular stood out for this one. There was a tricky manual dexterity puzzle which was good fun. But the highlight was a particular physical puzzle that wasn't hard to do, but instead was a massive laugh pulling together.
The room relied on a lot of number combination locks, many of them four digits. This meant that much of our time was spent entering the same code into all the different locks. We lost a good amount of time when we failed to correctly enter a code. Luckily part of our go-to plan for escape rooms includes multiple people trying the same code in the same locks, to avoid user error!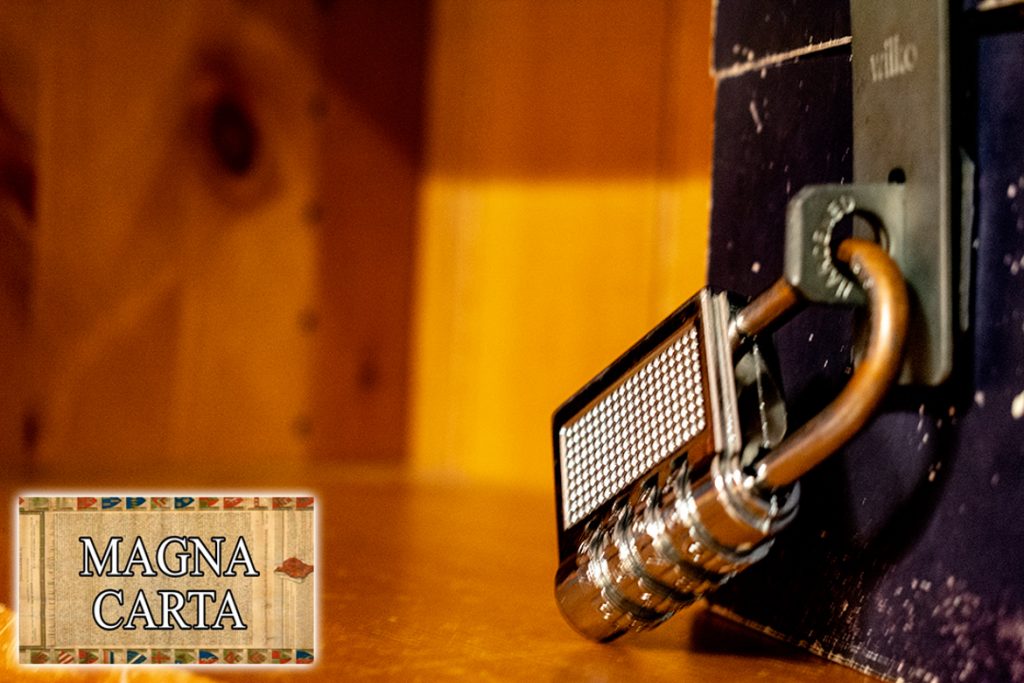 Overall the puzzles were fairly straightforward, and in a lot of cases they guided you through the puzzles more than I'm used to: hinting that something is to do with roman numerals, for example, rather than expecting you to work that out. Had we not been told that it was an easy room, we might have been more frustrated.
The room was fairly branching, and there were multiple puzzles that could be worked on concurrently, so there was plenty for all four of us to be doing. Naturally it got more linear at various points, but a lot of the puzzles required a little bit of thinking, which definitely benefits from more heads.
Summary
A simple yet entertaining room. We'll be back to try out some of their trickier (Victorian Inquisition) and more innovative (Mad Money) rooms next time we visit our friends in Lincoln!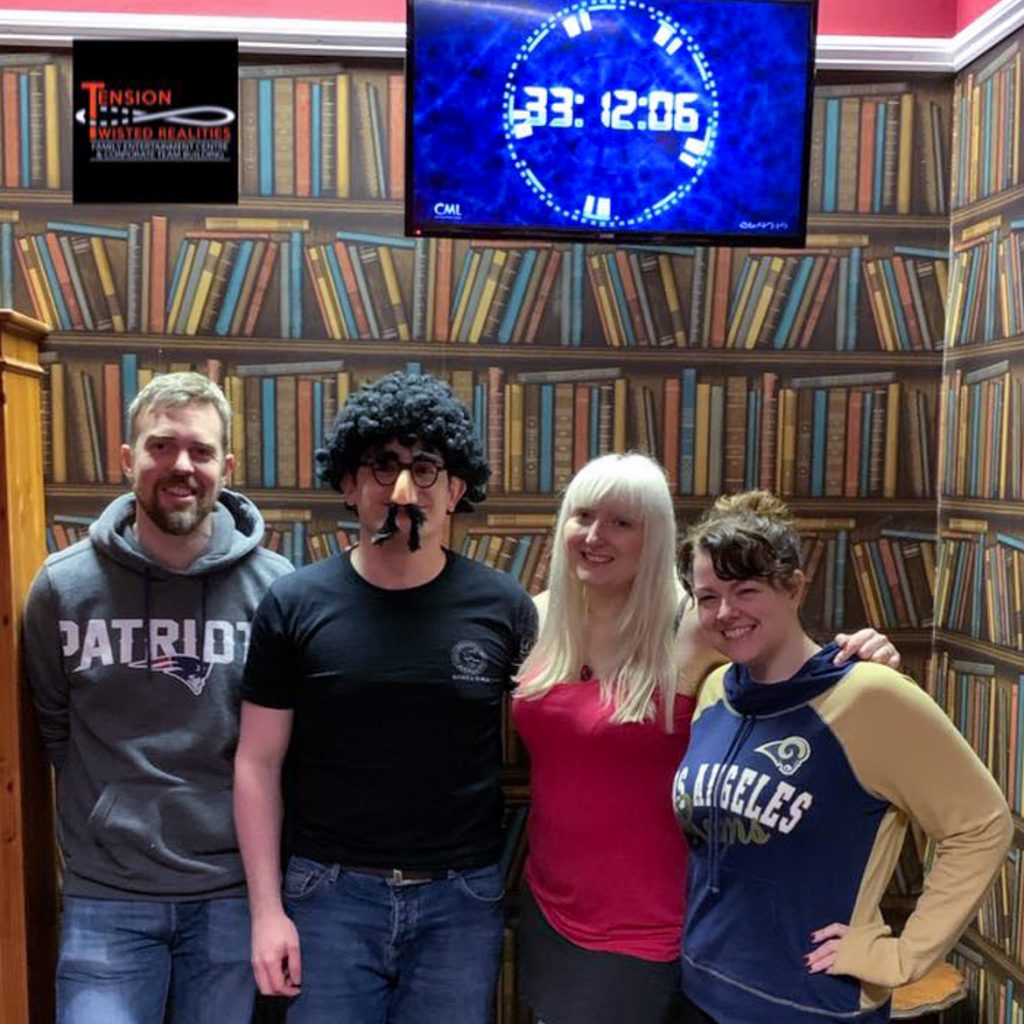 Theme: 3/5 | Puzzles: 3/5 | Difficulty: 3/5
Clue system: in-character phone
Success: yes, and we topped the charts with 33:12 remaining!