What a month it's been. At the start: two weekends down in London.. Now: total lockdown…
It hardly seems like the same month when I consider all the things I was getting up to earlier in March. The switchover has been so sudden and so complete that in some days it feels like MONTHS since I last physically saw a human being that wasn't Tim.
But let's get into the fun stuff – I managed to get up to some pretty awesome stuff both before and after being locked up.
Note: some links may be affiliate links (they will be asterisked) and I received access to some of the below events or games for free. As always, my opinions are my own. Here's my full disclaimer.
Games I played
Board games
So this month we have played a LOT of Arkham Horror*. We finished off our Yorick/Akachi run of Return to the Dunwich legacy (finished = let Yog-Sothoth tear apart the barriers between worlds and become one with all reality).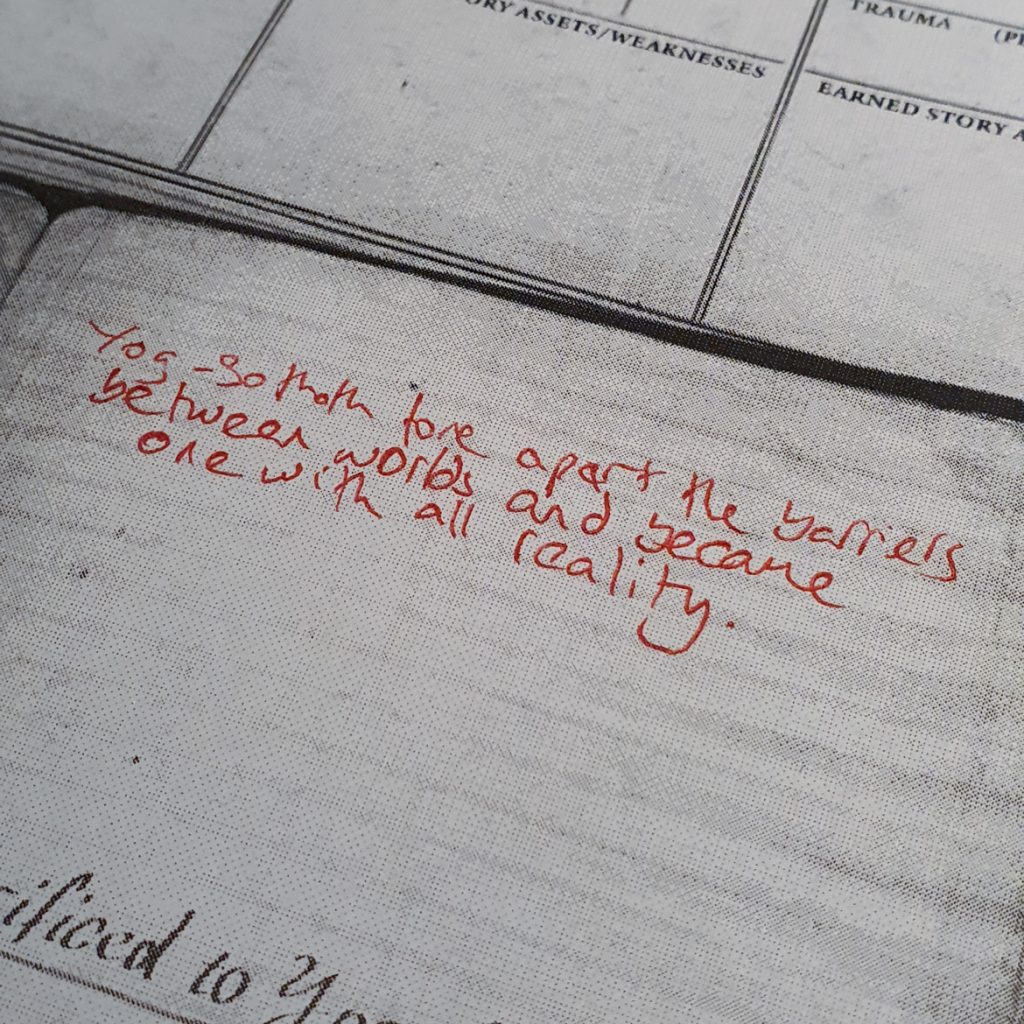 Then we jumped straight into another run, this time with me reprising Ashcan Pete and Tim taking on Mark Harrigan. It was all going to plan: we burned the Necronomicon and killed the Experiment, though we didn't manage to save Peter Clover. We even made it through the Essex County Express scenario for the first time ever!

But then disaster struck when my faithful dog Duke was kidnapped! Let me be frank – without Duke, Ashcan is crap, and with one sanity remaining I had to resign from that scenario. It would have been fine – Tim was still in, and even managed to kill Silas Bishop single-handedly… But then it turned out that the cultists hadn't just kidnapped Duke, they sacrificed him to Yog-Sothoth. I now have a tough decision to make – to carry on without Duke but with Ashcan Pete, or to take on a new investigator at this point in the campaign.
And we've also managed to resurrect a game we were playing with our London based friend Ben. We're doing the Path to Carcosa. I'm the faintly ridiculous Patrice who throws her hand away every turn, Ben is Lara Croft (Ursula Downs) and Tim is the richest Guardian in the world (Tony Morgan). The coronavirus sitch has forced us to look at other ways to game, and we've discovered the fantstic Super Complete Arkham mod on Tabletop Simulator.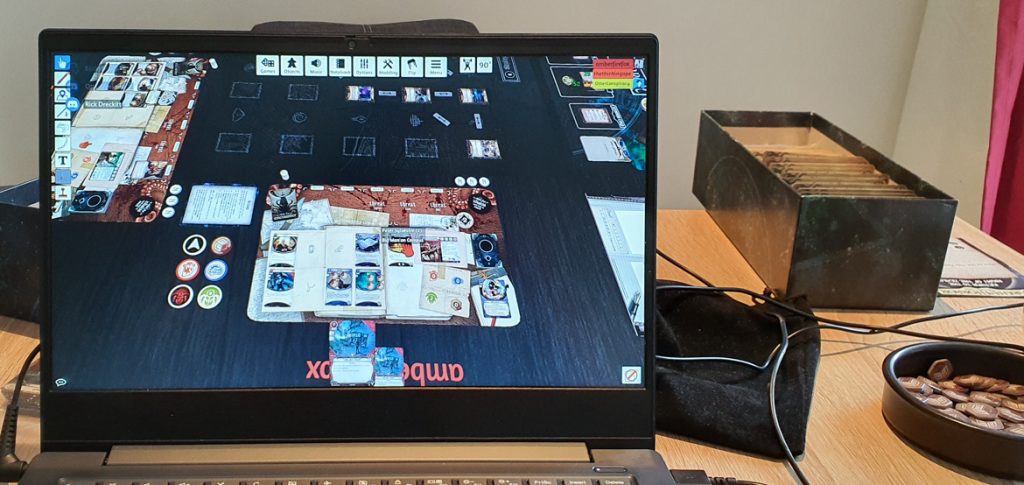 Pre-lockdown, we did manage to squeeze in a face-to-face gaming night at Tim's friend Leah's. We mixed brightly colour cocktails and played Codenames, Spyfall, Concept and Secret Hitler. Honestly I never thought we'd be going to Leah's for a board games night! Hopefully we'll do more of the same when we're all allowed out again.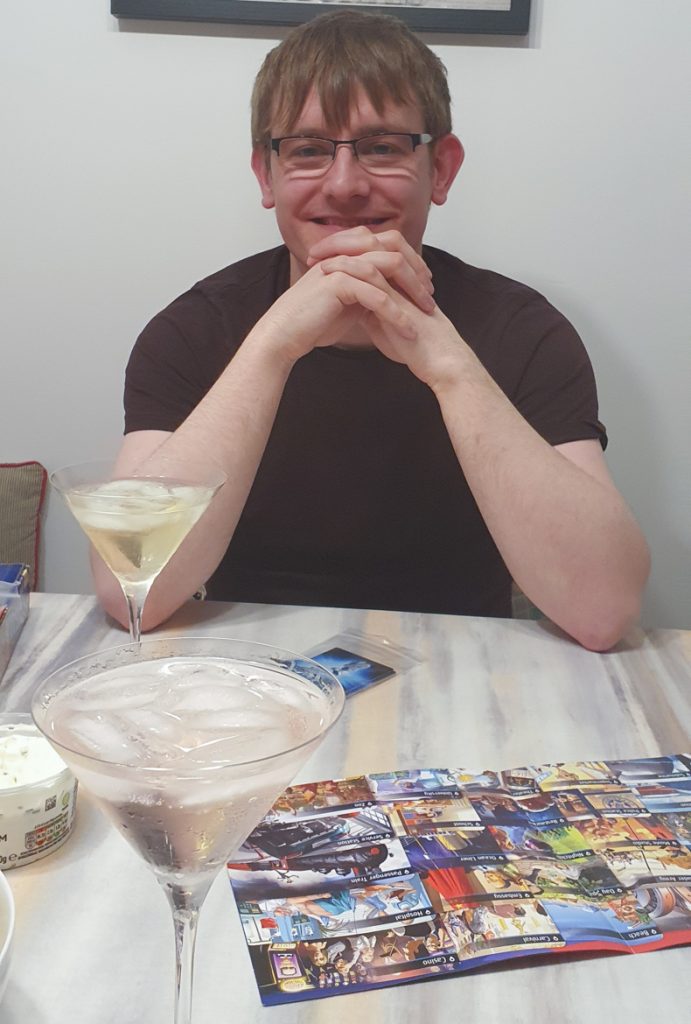 And finally, since the quarantine I've been playing a weekly game of Pandemic Legacy* (very on topic) with friends Harrison, Matt and Chris, who are all down south meaning this would probably never have happened without coronavirus.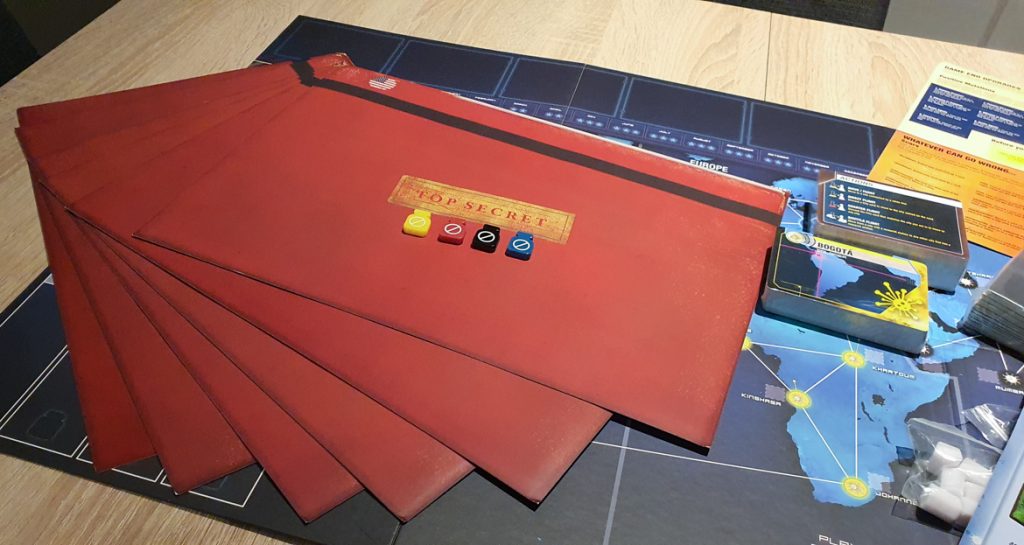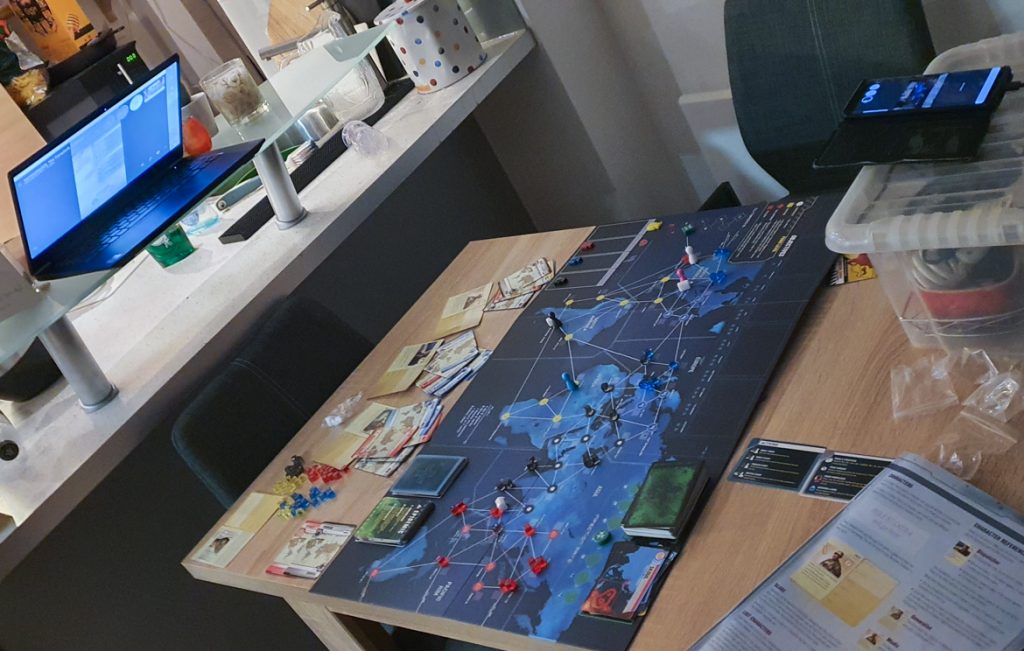 We've currently done a practice run and then the first month (January) and we have 11-22 further games to come. We managed to smash the first scenario and eradicate one disease which we obviously named Covid-19 in a hope that it too will be eradicated soon…
Escape rooms and immersive events
During one of my earlier London trips, I finally made it to a Vault Festival event – Moonlight Hustle. The full blog is incoming, but in short it's a heist immersive theatre/game where, in teams led by an actor, you come up with a plot to steal one of the items in the room. It fell a bit short in places, but I managed to have fun, and it gave me a few ideas for immersive events of my own.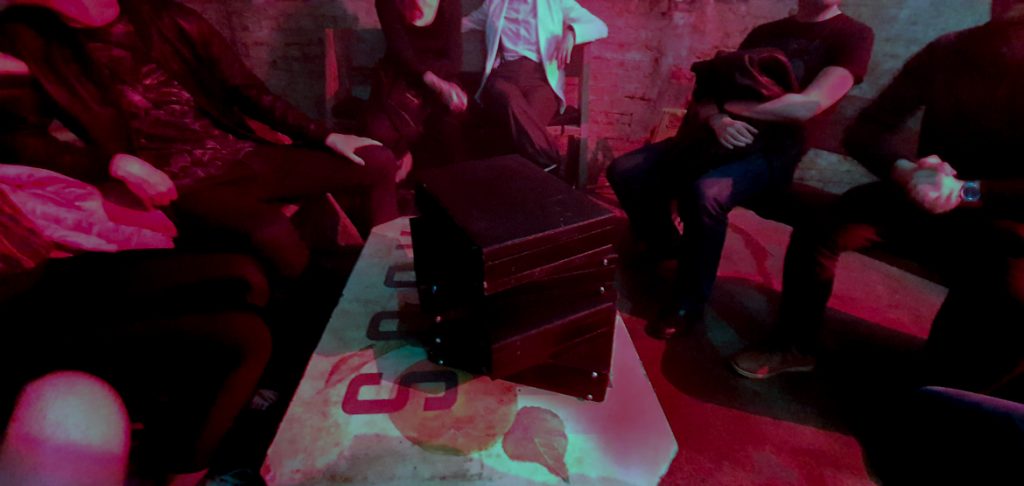 The next day we visited TimeTrap Escape Room in Reading. I'd heard amazing things about the rooms in Reading and their room Station X was allegedly one of the best, so I had high hopes. And guess what: it was just as good as promised. I have a blog in the works on this as well, so I won't say more at the moment, but I will definitely be returning all the way to Reading to try some of their other offerings.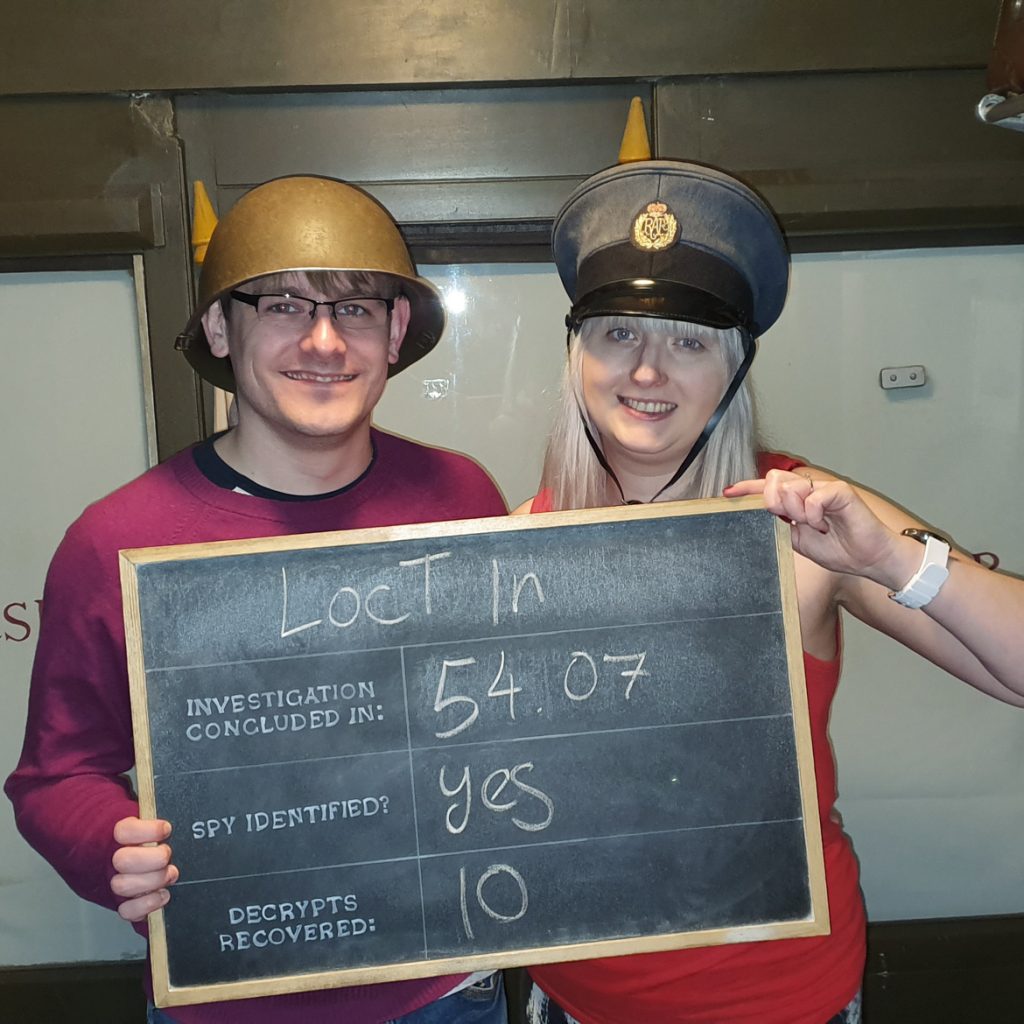 And in true quarantine spirit (although we did have it planned before Covid hit), we took part in an excellent virtual escape room through YouEscape. I've already posted my review of this room, and would thoroughly recommend it as an alternative if you can't make it to a live room for SOME REASON, or if you want to escape with friends based in another country, as I did.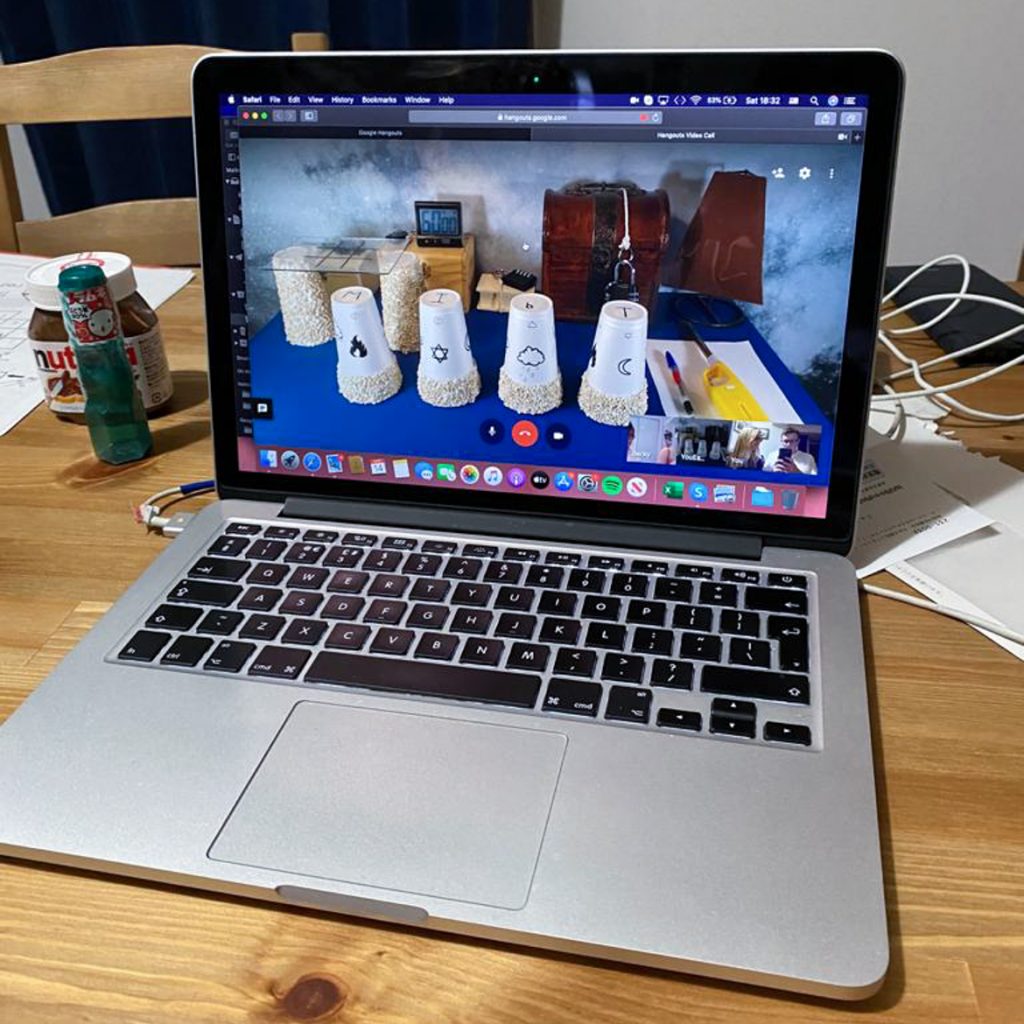 Video games
I mentioned Jackbox briefly last blog, but WOW have we played that a lot this month! We have a regular social gaming group set up with a few friends from megagaming, and there's a series of Jackbox games going with them most Fridays and Saturdays. I think I actually feel more social now than I did before lockdown!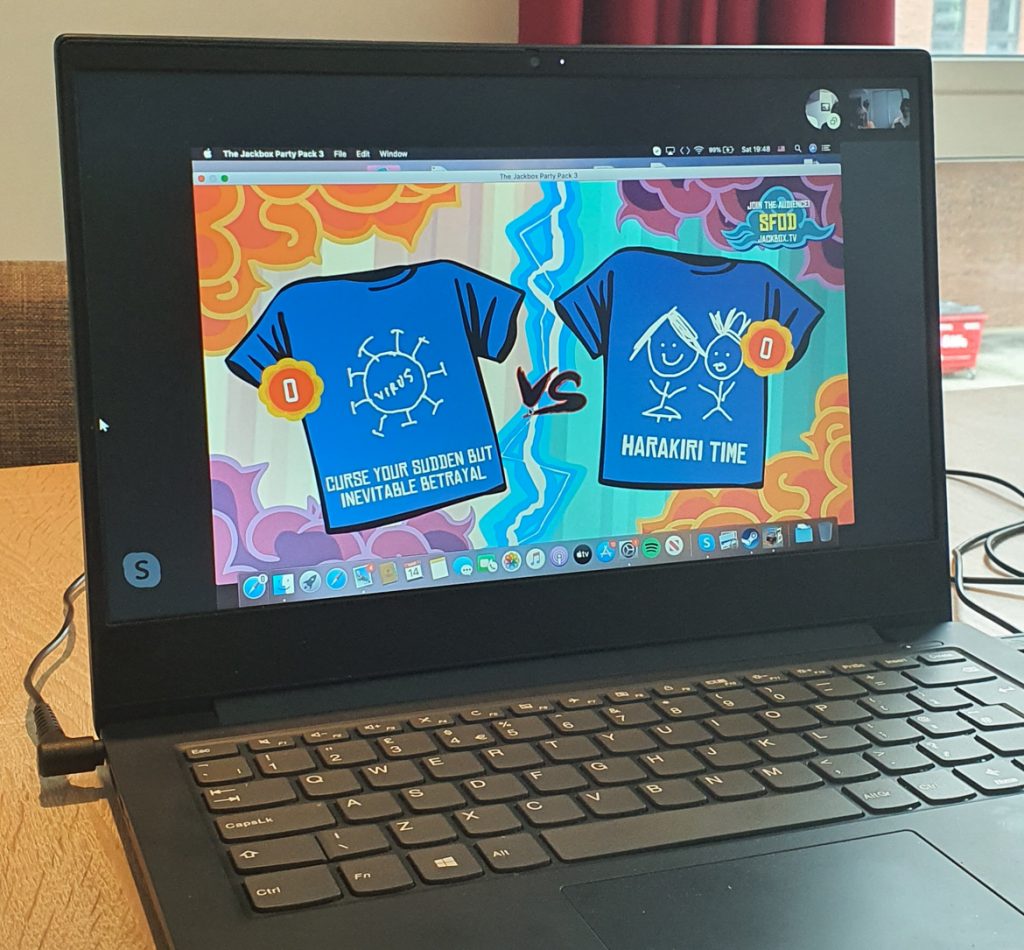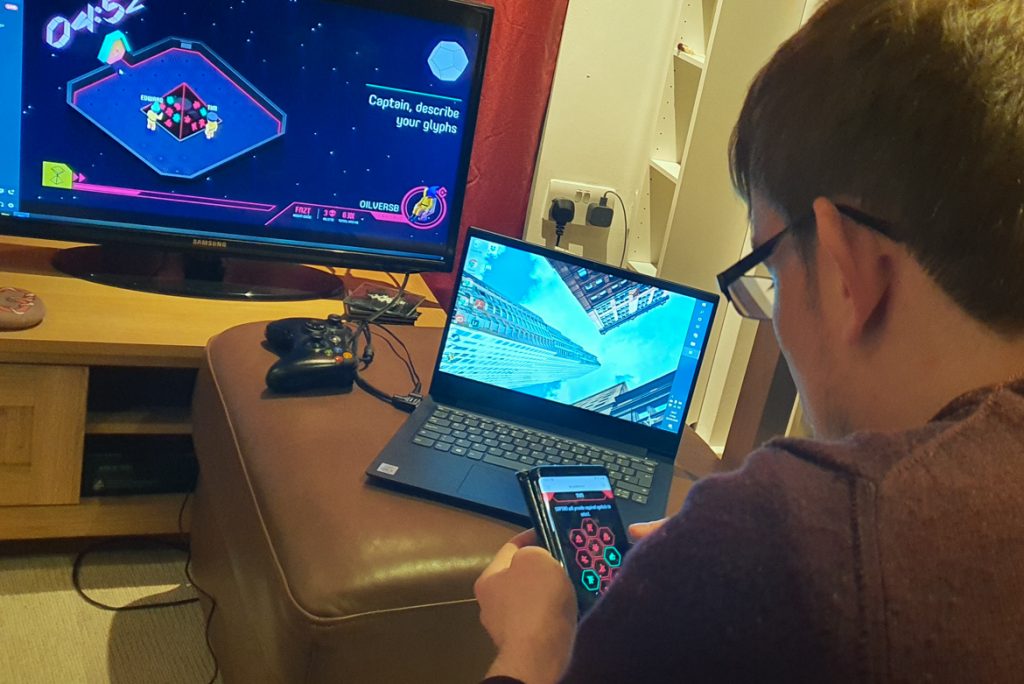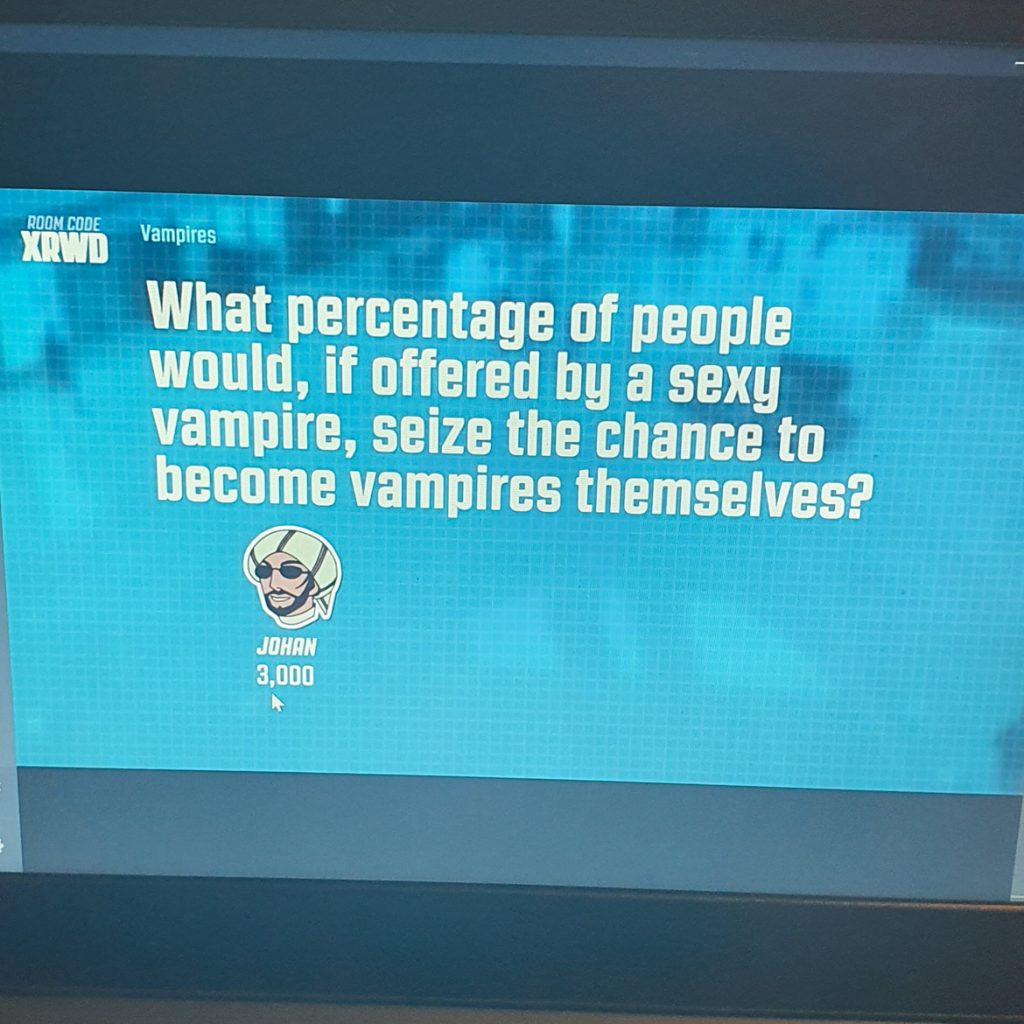 In particular we've played a lot of Quiplash, T-shirt KO, Role Models and Push The Button, and I'm desperate to be in for a round of Monster Seeking Monster as research for my next run of Trope High!
Elsewhere Tim and I have started a run of Telltale Games' Game of Thrones – by which I mean, I play the game and he watches and judges me for my decisions! I'm trying to play as a northerner, as I understand them – make lots of vows and then feel bad about breaking them (looking at you, Robb Stark). We're three episodes in and so far I'm doing pretty poorly and everyone hates me ?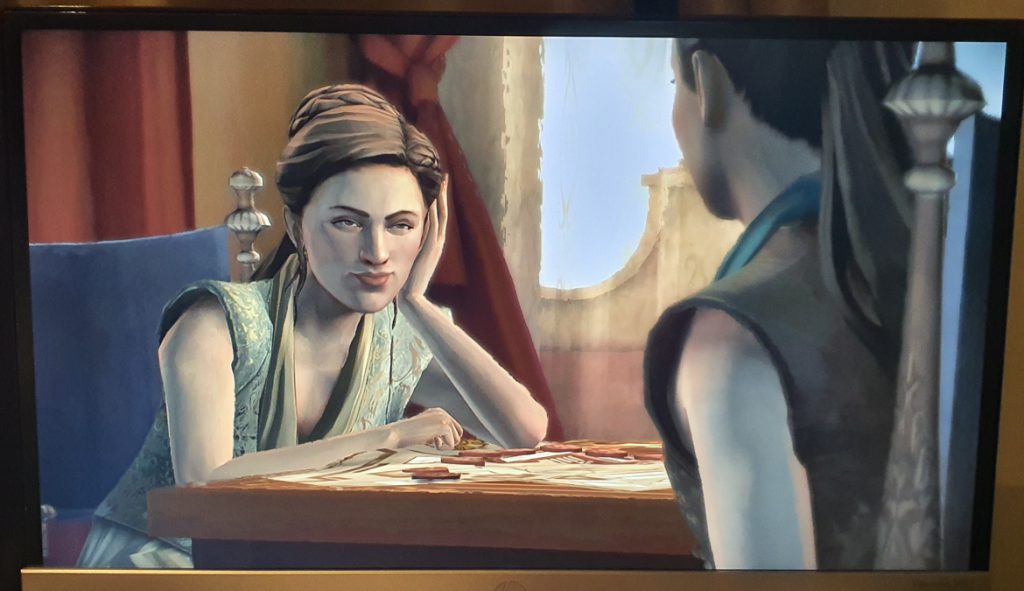 I particularly enjoyed the above scene where Mira Forrester and Sera are describing creating a wedding seating plan as drawing up battlelines #relatable.
I've also played quite a lot of Sims 3. Natch I created Tim and me. For the first time EVER in my life, I haven't used the motherlode cheat, and I've actually built up my money on my own. We've both topped out in our career tracks, and I'm already regretting having a baby because apparently you can't eat while holding a baby so I put her on the floor.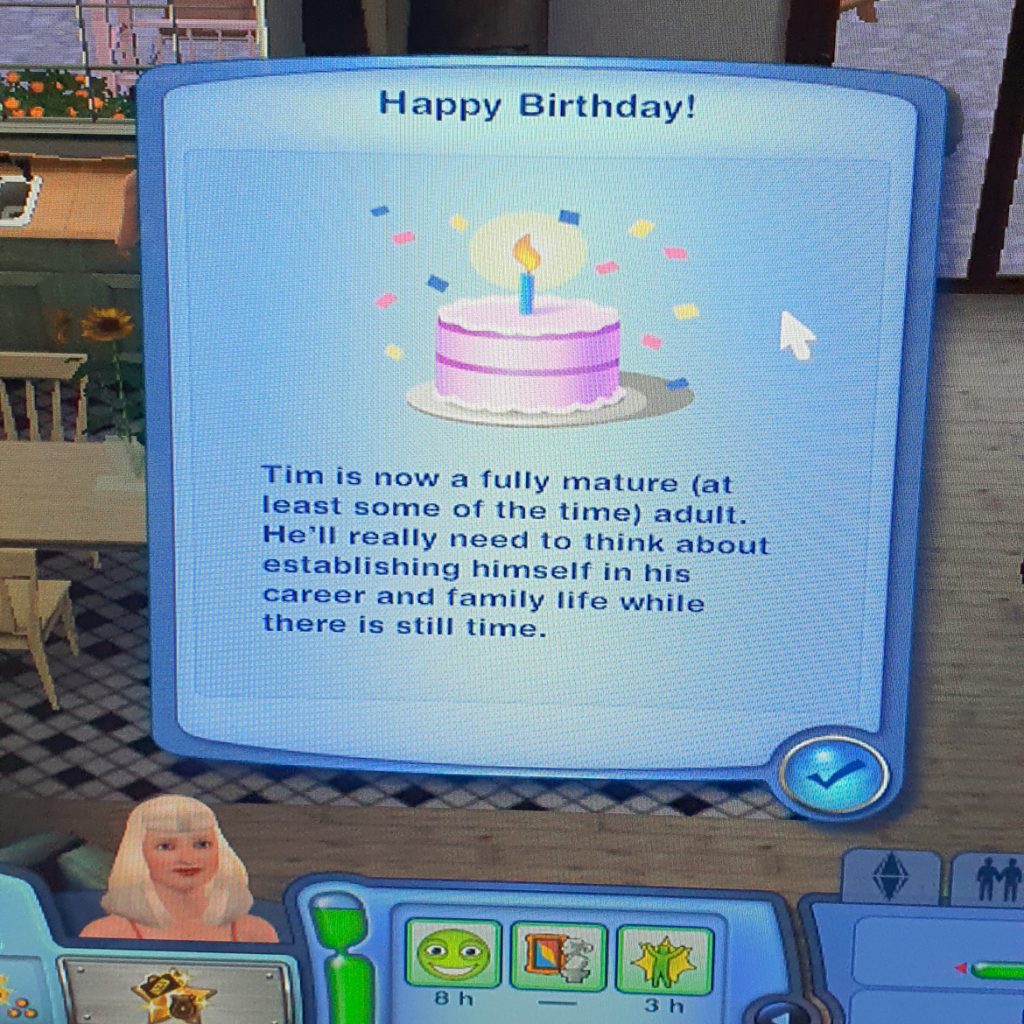 I also bought Sims 4 because it was on offer, but I'm struggling to get into it. I think I'm just too used to how Sims 3 works!
Finally, in the useless puzzle games that I play on my phone when I'm bored, I've been playing a lot of Happy Colour, a colour-by-numbers game that's oddly enthralling. I've also played through the latest release for Adventure Escape Mysteries – if you're into escape room mobile games, I would definitely recommend!
Megagames
No actual megagames this month, but I did take part in another "Murder Mystery" put on by my friends as part of our group Esoteric Order. This one was An Assassination At The Ancient Assembly by John Mizon.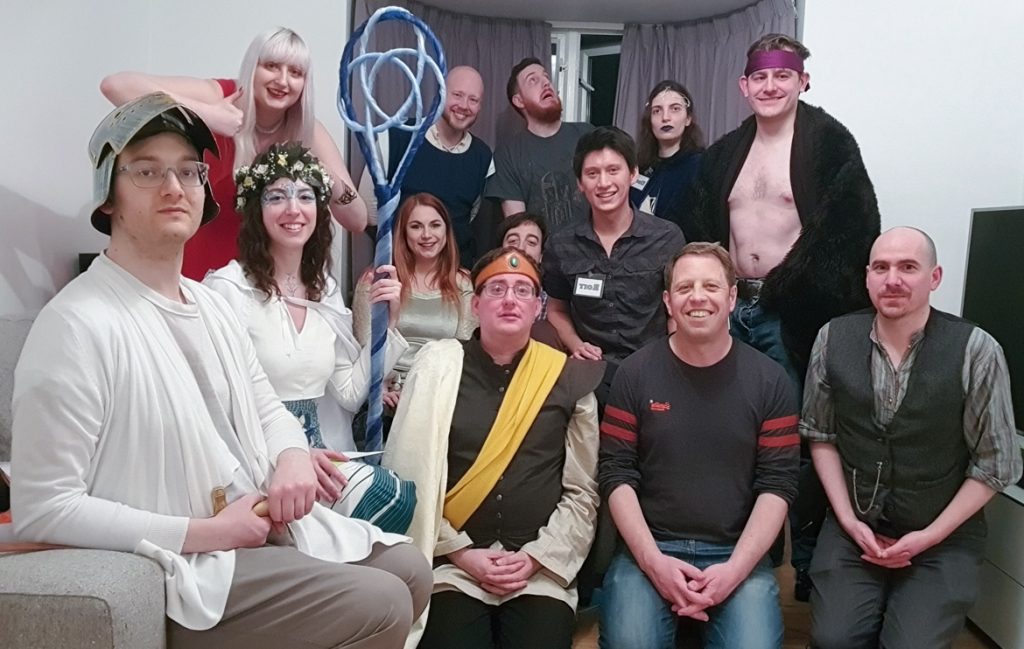 I was a major power whose wealth was secretly pretty much all gone, and I spent much of the game making financial pacts with a guy who turned out to be a demon and buddying up with a suave hobbit who seduced a woman away from her fiance, and the guy who turned out to be behind the murder. I'm apparently not a great judge of character.
The following day I went along to the Megagame Makers meeting where we discussed games for 2021 and beyond. Obviously a lot of that is all up in the air given they've had to postpone several of this year's games, but there's a lot of cool games on the horizon over there.
TV shows, films, music, etc
Netflix has, as you might expect, been getting quite a bit of use from me! I finished my rewatch of Thirteen Reasons Why (including watching the third season for the first time – OMG right?). I've now moved on to rewatch all of How To Get Away With Murder, before catching up with the latest series? Two series? Not sure where I got up to before.
Last month was the finale of Doctor Who, and I'm continuing to love Jodie Whittaker, though disappointed that Captain Jack didn't make another appearance! I also watched the first episode of Noughts and Crosses, which I was less enamoured with. I'm a massive fan of the books, and in some ways they changed too much for me. I'm going to carry on with the rest of the series – hopefully the changes they made were to give rise to some better plots later. I don't know if I can forgive them for skipping out Lynette though.
Movie-wise, Tim and I watched The Terminal starring Tom Hanks. It's a very funny movie about a guy trapped in an airport – would recommend. The endless use of pagers makes it feel older than 2004! Also we totally thought this was someone who looked a LOT like Gamora rather than actually being her – how is Zoe Saldana 41?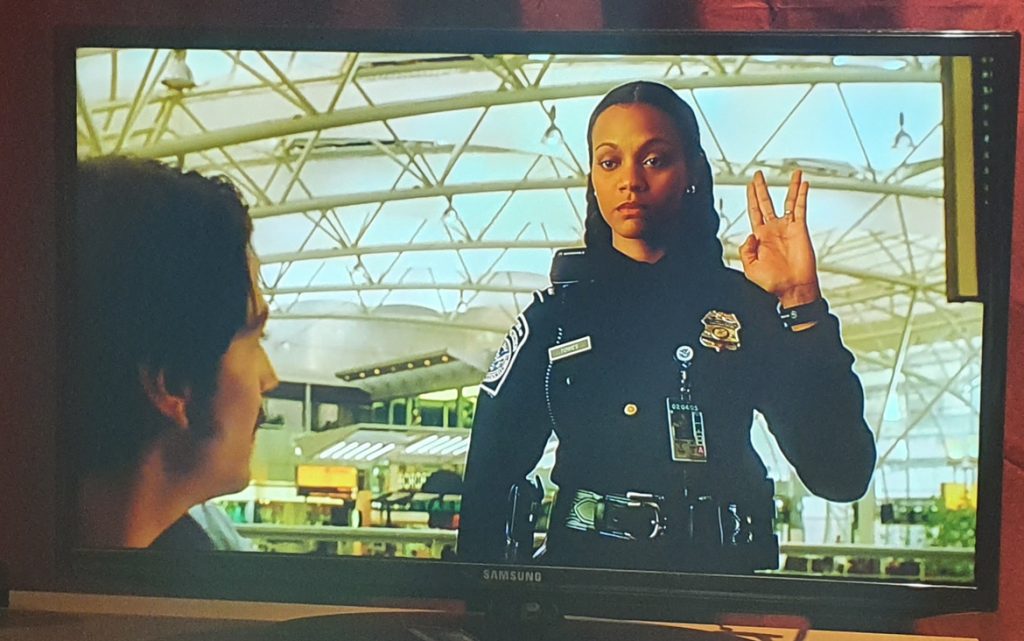 And I showed Tim the masterpiece that is Legally Blonde The Musical. He was definitely a fan, and has been singing So Much Better around the flat ever since.
Quick wedding update
In last time's blog I said that there wasn't a lot left to do since there were under two months to go. I spoke too soon.
Naturally, we've had to postpone the wedding. We hope to do a small legal ceremony as soon as we can, but the big shindig has been pushed back to 2021. My emotions about this are very mixed. On the one hand, it's a relief to not be stressing about it any more – the week or so when we were in denial and thought we could go ahead with it was the most stressful week of my life. We made the decision early due to me being on the vulnerable list, and in some ways that made it easier on us. All of our suppliers have transferred over to the new date free of charge, thankfully.
So we're at the preparedness level of 7 weeks to go, but it's now 396 days to go. It's a weird feeling.
Aside from the practicalities of moving the date, we did do some fun wedding stuff last month. Most excitingly, I went to get some alterations done to my wedding dress. I won't go into details for obvious reasons, but I'm really excited about it. Unfortunately I can't pick up my dress until after the lockdown ends, but I'm really looking forward to putting it on again.
Not long before we made the decision to reschedule, we ordered a bunch of stuff from Amazon, including 160 Lindor chocolates*. When we postponed it, we decided not to send them back, and instead figured they would be our way of getting through the lockdown. We haven't eaten them all though… yet…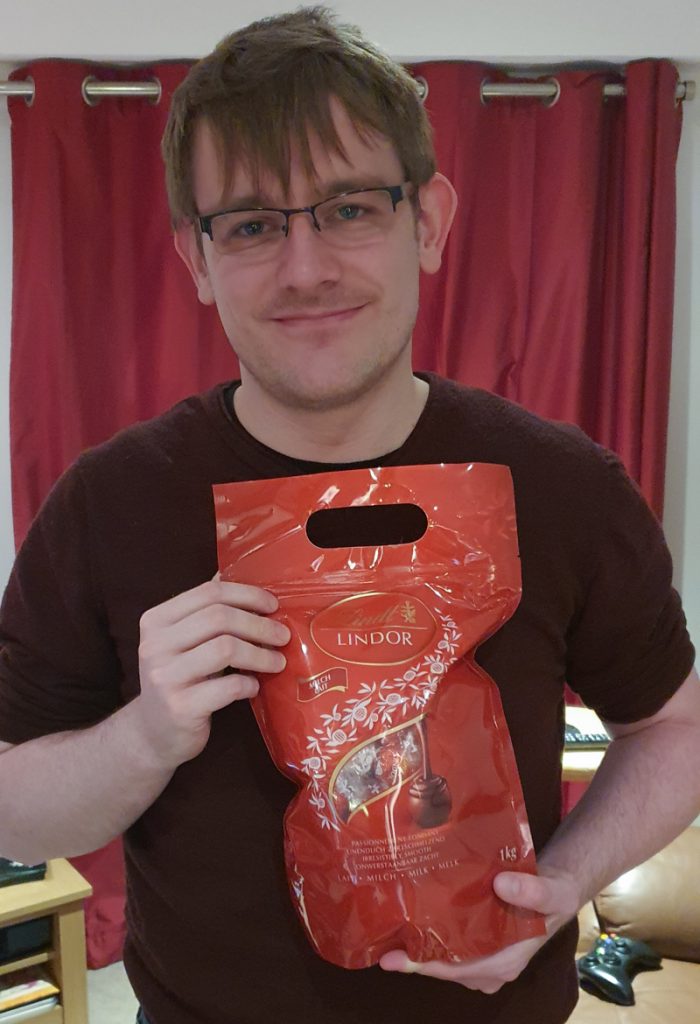 Other stuff I'll remember
I kicked off March by staying with one of my best friends and bridesmaids, Katherine, and her husband John. We got to visit their new house in Letchworth for the first time, and had a really fun time catching up and wandering around the town.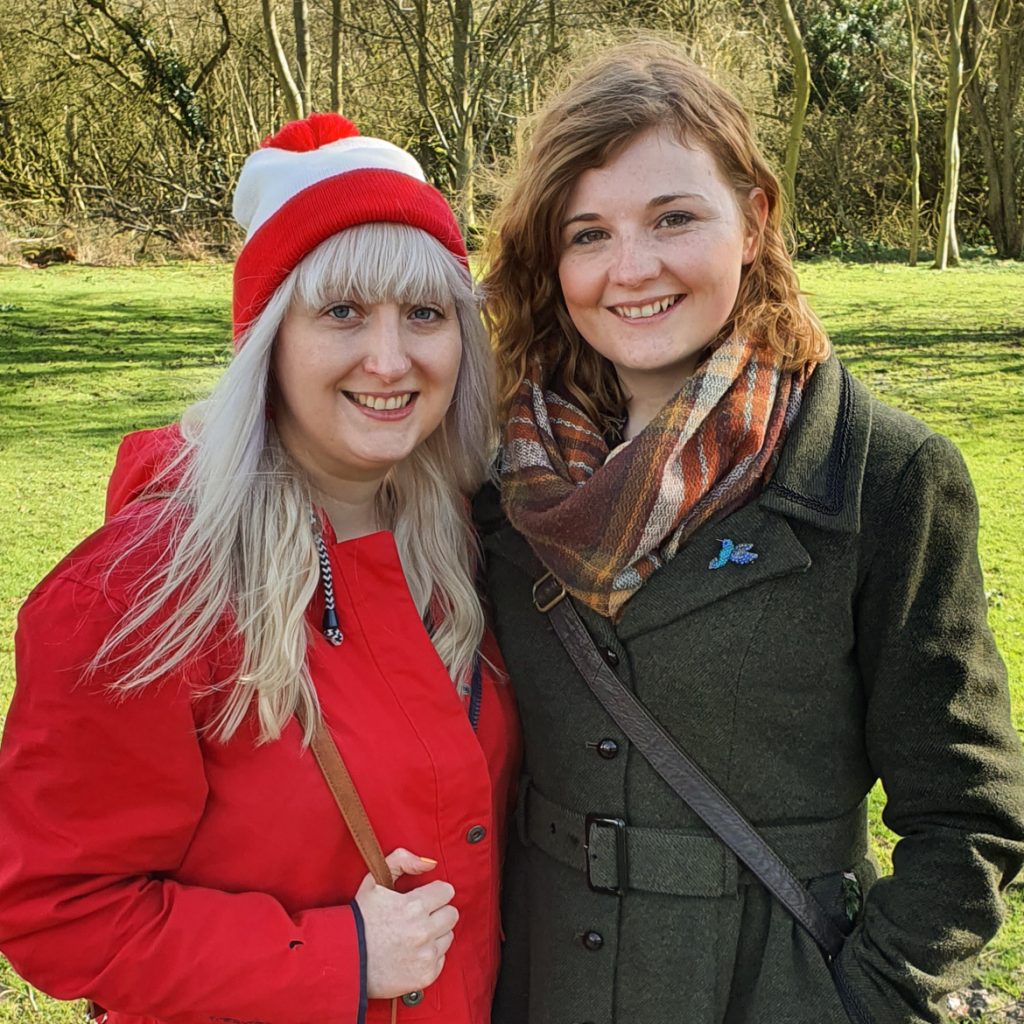 It's hard to believe this was earlier this month, but my work opened a second office in Leeds City Centre! I only got to enjoy the new location for a couple of weeks before I started working remotely, but it's really awesome to be in the centre, so close to shops and food places, not to mention the impressive view!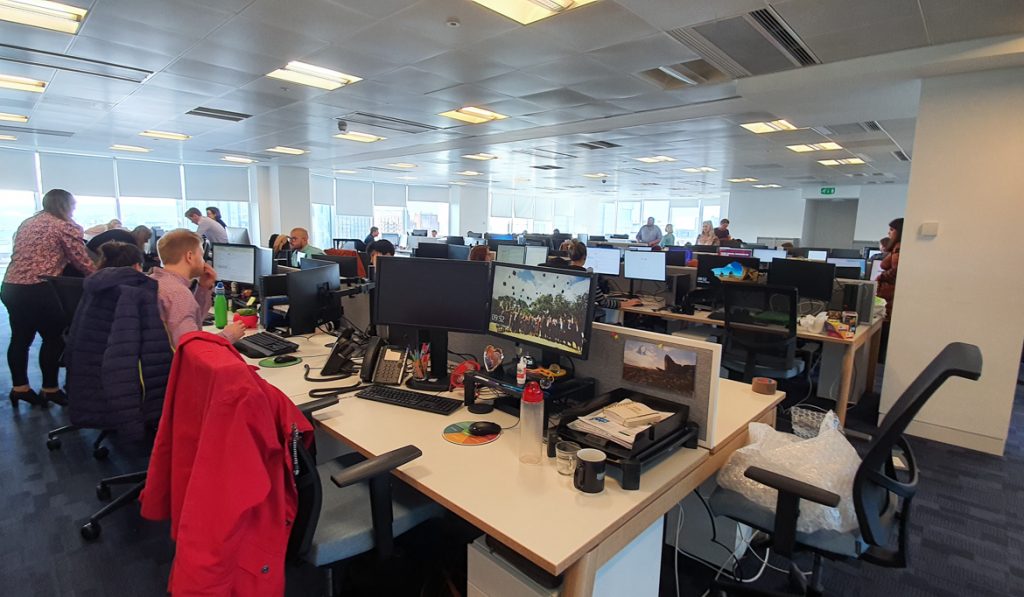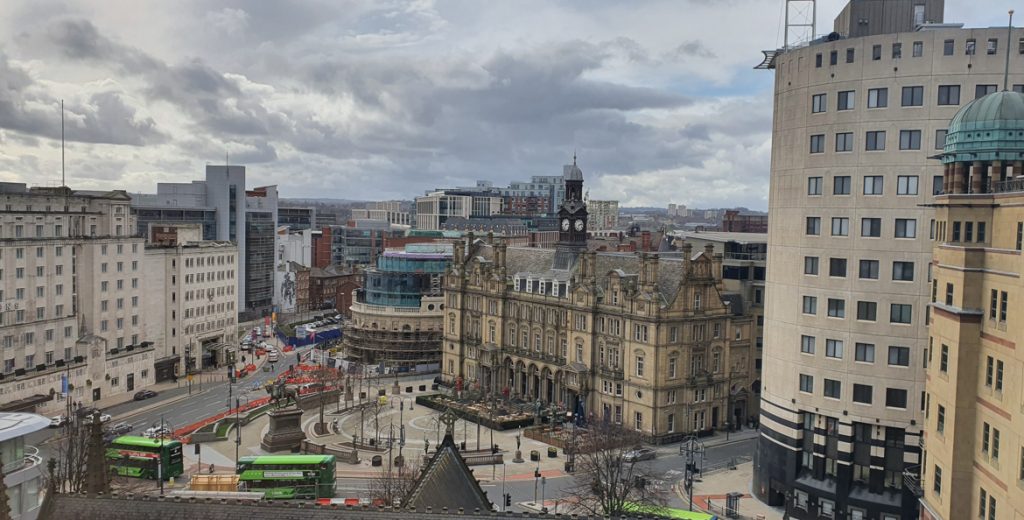 I was also sent on a First Aid course through work, and that was a really fascinating experience. I learned so much on the three day course, and now feel totally prepared to save some lives. "Eh up, I'm a first aider!"
Just before going into lockdown, I also FINALLY managed to visit a restaurant that has been on my must-visit list for a while: Sarto. It's a pasta place only about 5 minutes from my flat, and Keeleigh and I visited there after my dress alteration appointment. I would definitely have been back for a second visit if it hadn't been for the quarantine…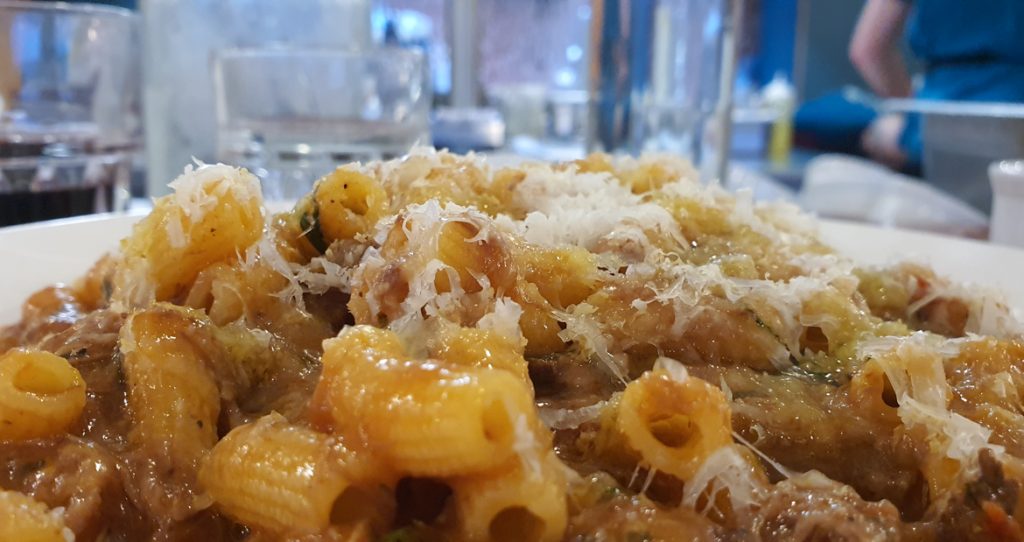 Aaaand of course there's the quarantine. For the record, I am one of those special 1.5 million "shielded" people, owing to my existing health conditions.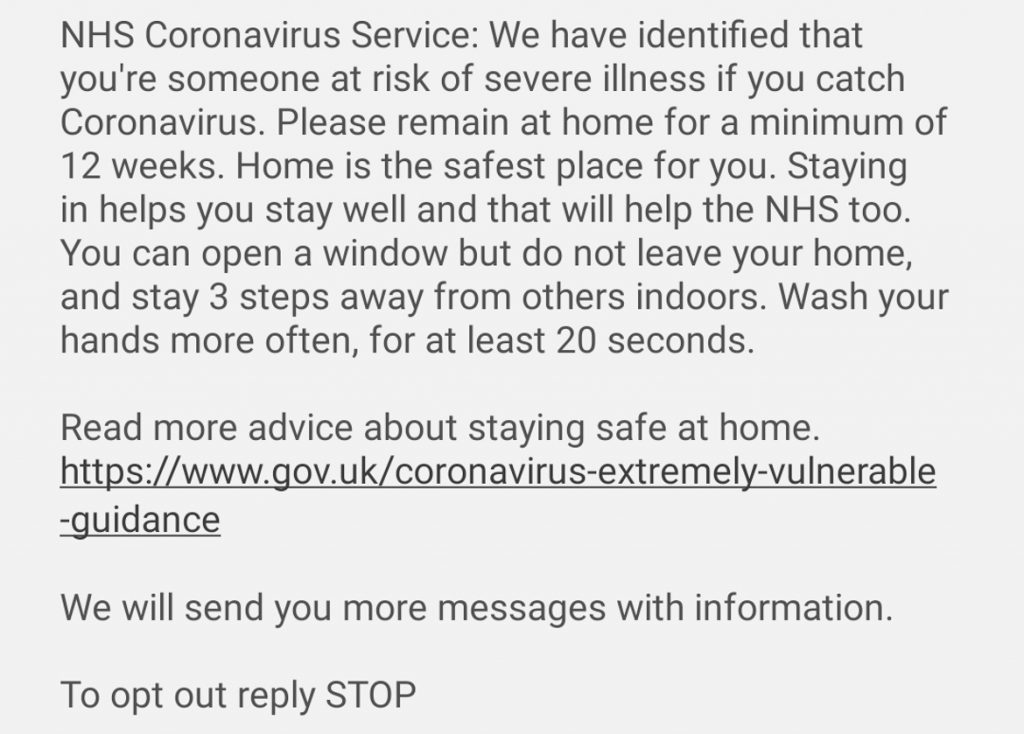 That means that I'm not allowed to go outside for 12 weeks, and I was actually social isolating for an extra week on top of that. I have 15th June marked in my calendar as "maybe freedom?", although I have a feeling it's not going to be as easy as that.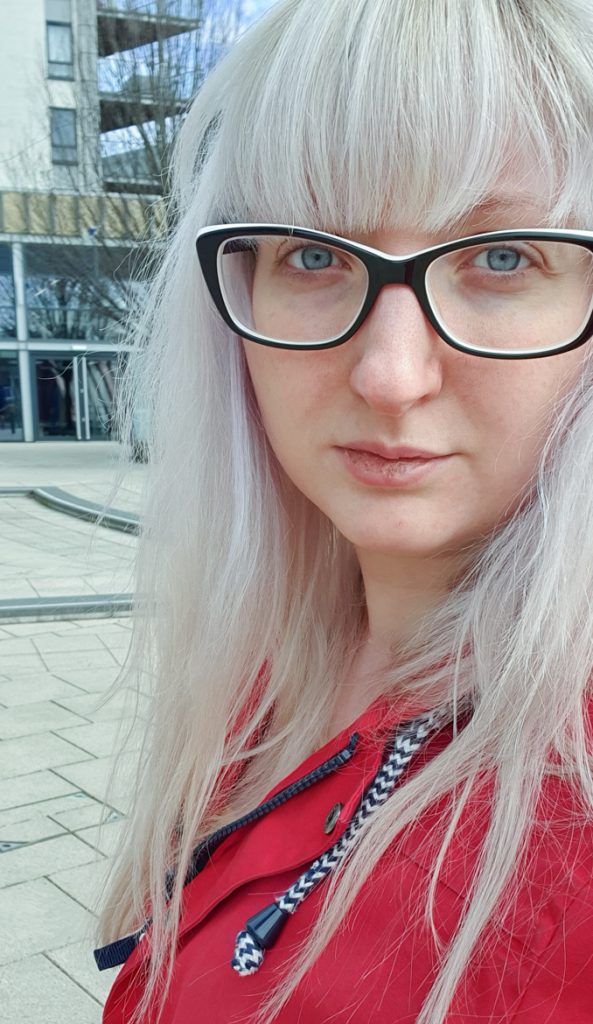 But it's not been all doom and gloom, as you can tell. As well as a hella lot of gaming, I've been getting some exciting texts from the NHS to help me keep my spirits up. We also managed to order McDonalds before they closed.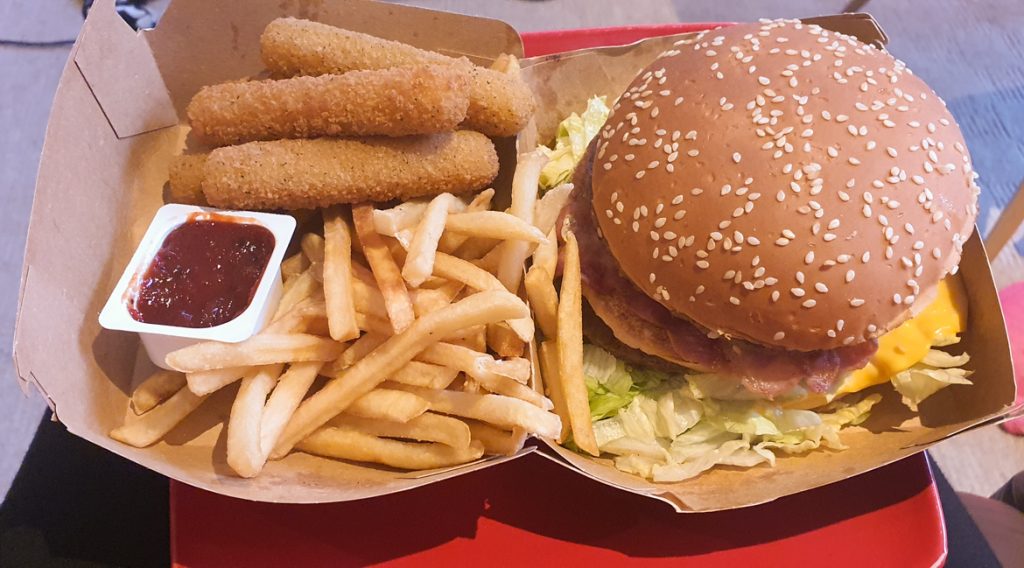 It's also been kind of nice to go back to working from home. I did it for five years when I was self-employed. I do miss being able to pop out to a coworking space or cafe, but it's quite fun getting to do the whole remote work thing with my team – including some remote prosecco to join in on their last day of being in the office.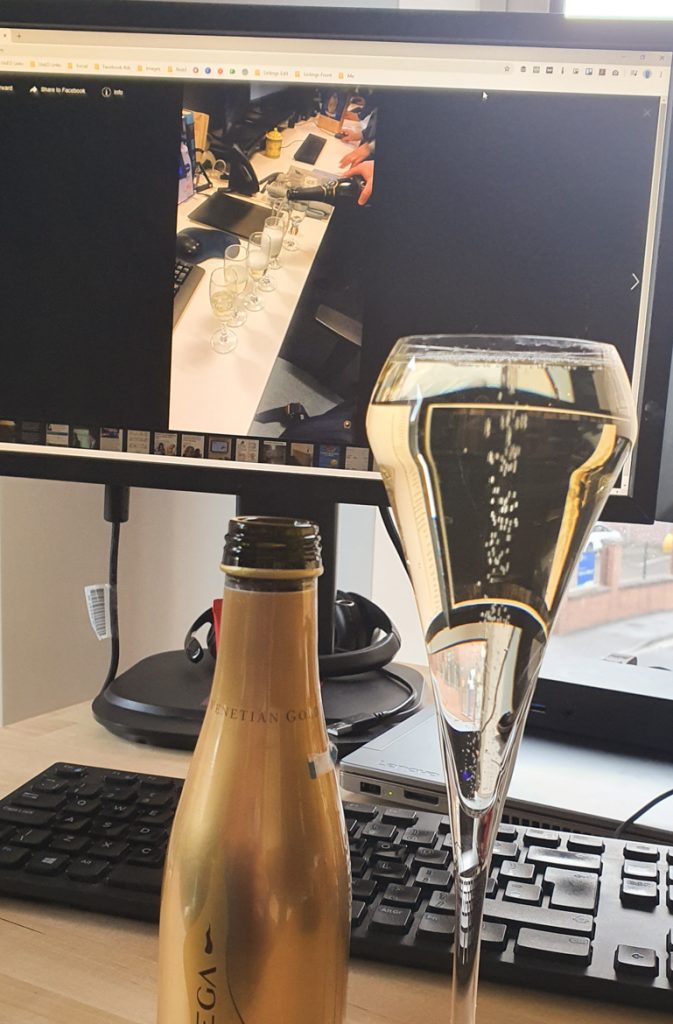 Blog stuff
Unfortunately, I didn't exactly use all my extra time at home to do much blogging last month, although I hope to turn that around this month. The most read blog from last month was the one about the virtual escape room, and my blog about murder mystery subscription box Cosy Killer also saw some extra views.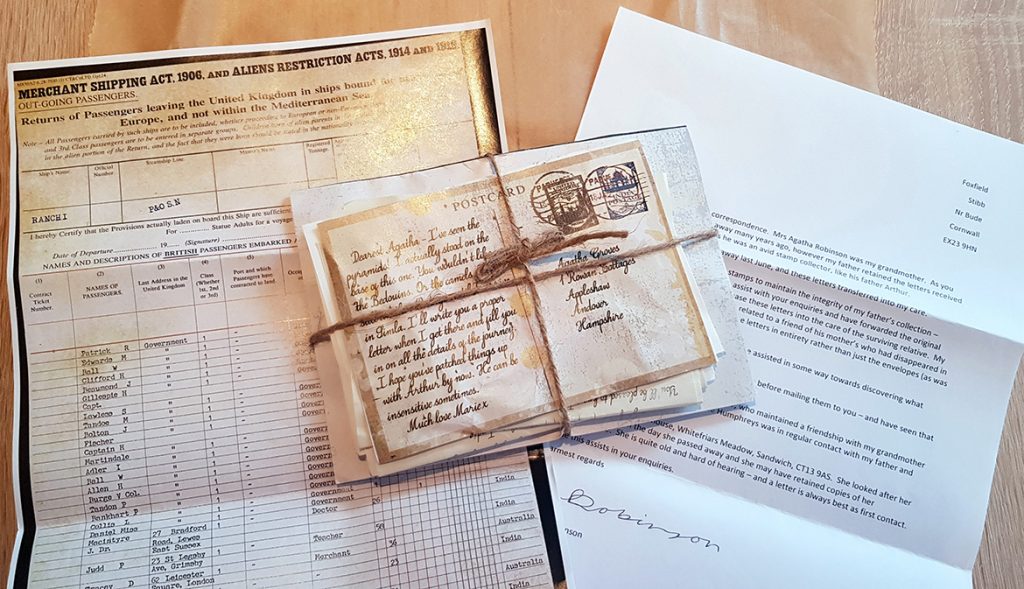 This month
As mentioned, I'm hoping to do a LOT more blogging this month, and I'm going to try to take part in Blapril. I don't know if I'll manage to post every day, but posting this recap on day 1 is a good start!
I have a few exciting plans coming up – starting with the first ever online megagame, Den of Wolves by Gothenburg Megagames. I'm not entirely sure how the format will work, but if it works I'll try to do some livestreaming during it!
That day is a busy day, because immediately after it I have my e-Hen! It was supposed to be my hen weekend, and my amazing Maid of Honour has organised a virtual version. I'm looking forward to some prosecco and giggles with my friends over video chat.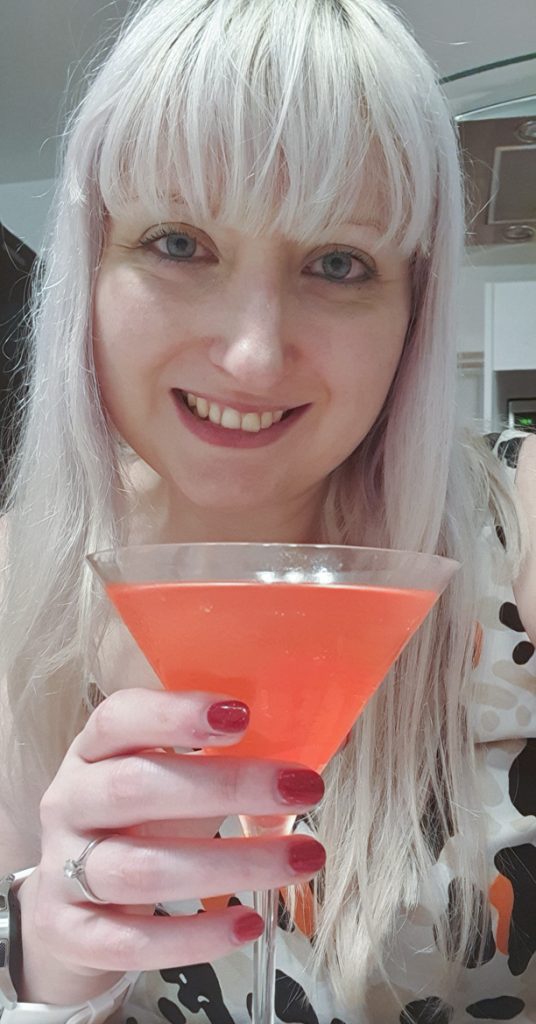 If everything goes to plan, by the end of April we'll have completed up to June in Pandemic Legacy, as well as finishing both the current runs of Arkham that I have going (and probably started some new ones).
I'm also planning on getting into some more online escape rooms – potentially another YouEscape or some of the other experiences I've seen dotted around online. I'm also planning on ordering some physical games, including Exit The Game*, more CosyKiller boxes, and maybe some others that I haven't found yet! Any suggestions?
Note: some links may be affiliate links (they will be asterisked) and I received access to some of the below events or games for free. As always, my opinions are my own. Here's my full disclaimer.